We are thrilled to share exciting news with you! After a period of successful growth and continuous efforts in quality, innovation, and product development, we have made a strategic decision to further strengthen our core product lines in the areas of knitting, crocheting, and sewing.
A further step towards our ambition to be the number one handknitting & crochet brand
MEZ Group has struck a significant transaction with Lion Capital LLP ("Lion"), resulting in the acquisition of one of our esteemed brands. The DMC Group ("DMC") has seized the opportunity and will now take over the prestigious European brand "Anchor," along with its related brands "Domino" and "Puppets. After careful consideration and strategic planning, we have decided with to focus on strengthening the existing core product ranges, which include handknitting, crochet, and sewing threads. This strategic decision has led us to the agreement with DMC for the transfer of ownership of Anchor and its related brands. For us it is a further step towards our ambition to be the number one handknitting & crochet brand and the focus of this industry.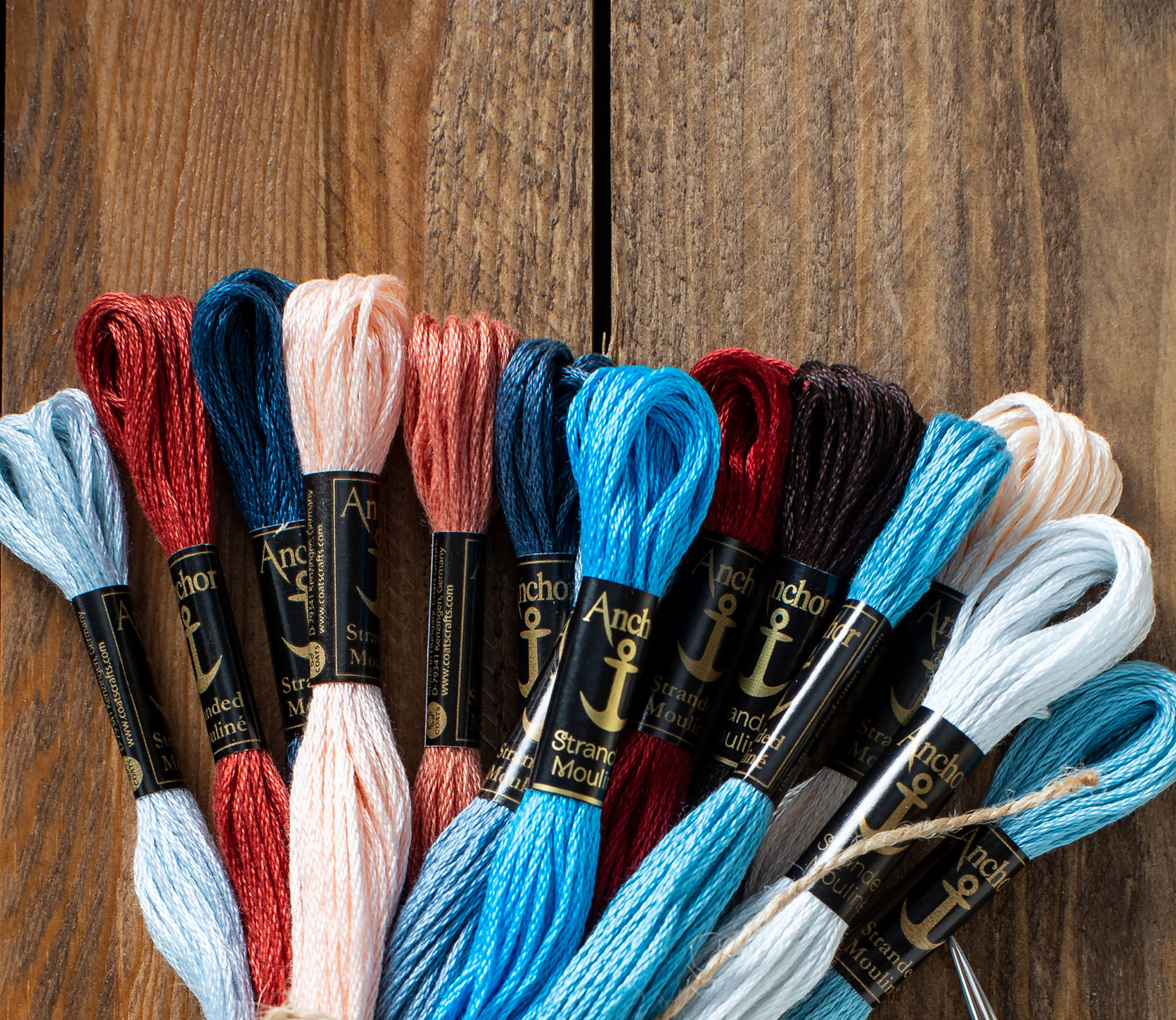 Highest level of customer satisfaction is maintained throughout the transition
We want to inform you that over the next 12 months, there will be an extensive knowledge transfer between DMC and us. Throughout this transitional period, MEZ Group will continue to manage the brands, including the introduction of new products, as well as managing the production, handle orders, invoicing, and deliveries as usual. Our team is dedicated to maintaining the proven quality and excellent customer service.
Order our knitting yarns, crochet yarns, embroidery threads & sewing threads directly in our MEZ online store as a specialized dealer
By clicking on one of the tiles you will get directly to the respective overview in our online store.
The brand world of the MEZ Group
Our broad brand portfolio offers you a product world and inspiration for every skill level. We carry yarns, wool and accessories for every needlework technique and always have a custom solution for you.
Our products have been popular with needleworkers around the world for many years, and we look forward to presenting our latest developments at the show.